I am often tempted to think that I have figured out my life purpose. I tend to think that I have reached an endpoint as to what I want to do with my life. Then a time comes, when I would have to sit and ask myself what I want to do with my life all over again. I usually do not foresee a time like that ever resurfacing, when I would doubt if I am truly doing the right thing, or if I am ever going to be successful in the path I have chosen.
I tend to ask myself these questions a lot of times, mostly when things aren't going according to plan. In fact, some days, I arrive at a conclusion that my plans aren't going to work out.
I had always wanted to build something, even though I didn't know exactly what I wanted to build. I just love to connect the dots and birth something out of different components. I am not talking about building robots or any mechanical stuff. Just bringing people together, brainstorming on an idea, finding a lasting solution to a problem, and giving answers to pertinent questions in a way that will be appreciated by people around the world. That's all that I had always wanted to do.
Finding my life purpose was not an easy thing to do. I tried my hands on a lot of stuff, thinking every role, job or startup I initiated was my final destination. Sadly, it wasn't. It was more like figuring out a new chapter in the book of my life. Not cool, really.
My name is Abdulhafeez Alabi, also known as mralabi. I am the Founder of Provarex (a company that makes projects and business ideas come to life and funds small businesses along with operational support). It's Team's Members Spotlight, where we talk about ourselves and our journey. I'll share my journey as to how I knew nothing about computers & entrepreneurship, how I started a company that builds products and solutions in the tech space, and how I help small businesses and founders in my community.
Here we go:
A quick flashback to my early days—2007 to 2013. This was between my Junior Secondary School days to the year I wrote my WASSCE (West African Senior Secondary Certificate Examination) — WAEC.
I remember one moment clearly, a time when I saw my dad's picture with a computer in his office and I kept telling him to bring the computer home, a desktop computer to be precise. That one with a bonnet at his back with that milk keyboard ⌨️ with that big mouse. Anyway he didn't, I thought cos he had it in the office, it was easy to bring home. I learnt it is not possible.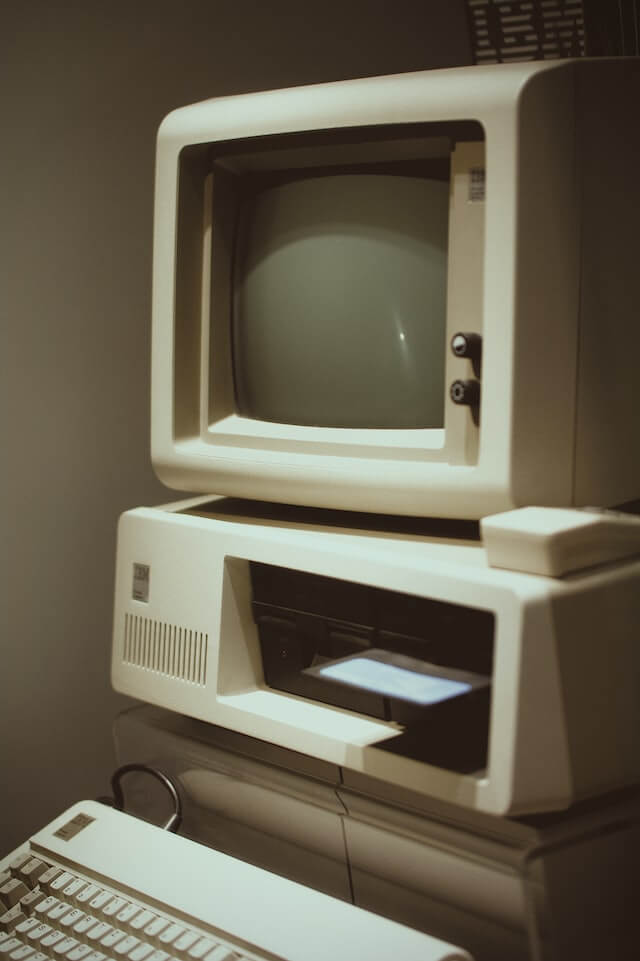 So, when I got to JSS (Junior Secondary School) 3, there was this close friend of mine, Abdullahi. I have no idea how he became so good with computers and the Internet then, but I started rolling with him. I made it a habit to follow him to Cyber Cafés to surf the Internet, alongside some of my other friends. These were the days of Wapking games, Waptrick, Wapdam, Sefan.ru etc, you may be familiar with some of these websites.
One day, Abdullahi (my friend) decided to register a Facebook account for me. I remember when I was told to write down my password on a piece of paper, I was drawing a circle/the dots as my password. Everyone laughed at me. Yeah, it was funny, I would have laughed at anyone too, if I was as knowledgeable about computers back then, as I am now. Sadly, I was a novice.
To cut the story short, I started using my little feeding/school break allowance, to purchase myself some time at a Cyber Café (Patmo Café, Barnawa). Because I did not know much about computers or the internet, all I did was play around. It was exciting, cos I felt I owned the computer at that moment and I could search for anything, like log on to Facebook, play Wapking games and check Justin Bieber images, net worth, and cars.
After my WASSCE( West African Secondary School Leaving Certificate Examination), a friend of my mom suggested that I join a computer school. My mom agreed, and finally enrolled me. Not like my mom knew what a computer school was all about, and why I needed it, but it was all about: "Come go learn something before university admission shows up". Damn! That was how I changed my most preferred university course from Aircraft Engineering, which was initially my first choice, and Architectural Technology, which was my second, to finally Computer Science. I have to really thank Malam Adamu – Zoto and Alfa (that's what we call him)
Quick one. At first, I wanted Aeronautic Engineering cos the name sounded cool. I also felt the job market was there, but when I checked what it would cost me, financially, to travel that path, I humbly discarded the thought, because I knew where I was coming from— my background. Then I went for something I thought we could afford, but Aircraft Engineering, man, that was out of my league.
Back to my computer training story. In fact, what inspired me then, was the possibility of building a database and writing code to tell the computer exactly what I wanted it to do, and it does it. The calculator I built blew my mind. Manipulating the database then was crazy. That's how it started.
At first, I secured admission into a polytechnic in Benue State, before proceeding to the university as a Direct Entry student. But there was a lot that happened in between. This was when I fully embarked on my tech and entrepreneurship journey.
If I am asked about my entrepreneurship and tech journey, I would attribute much of my success to the environment I had grown to find myself in. Also, to certain people I had met along the way, people who had played an important role in every of the steps I had taken. Oh, I do a lot of experimentation and trial and error.
This journey was indeed an eye-opener for me, and I'm definitely going to be sharing more about it in our series of "Team Spotlight." 
---
I believe so much in the community because of its power in it. I believe people make people, and that's why I want you to join our community by filling in this short form, for building a better business society in whatever field you find yourself.
Lastly, you need to follow all our social media accounts for updates and real-time engagement.
Instagram: Instagram.com/Provarex
Facebook: facebook.com/Provarex
Twitter: twitter.com/ProvarexHQ
LinkedIn: LinkedIn.com/company/Provarex
YouTube: youtube.com/@provarex
TikTok: tiktok.com/@provarex
Medium: medium.com/@Provarex
If you have ideas you would love to work on, or share with us, feel free to hit us up via our social media accounts or walk down to our office. We also have live sessions, where we discuss ideas and how to bring them to life.
Written by: Alabi Abdulhafeez (mralabi)
Reviewed and Edited by: Mubarak Shehu