we're so glad you're here!
It all began with my exploration of various fields, including graphic design, web page design, computer repair, printing, WordPress development, project management, UI/UX design, startup building, freelancing, photography, and more. I spent a significant amount of time searching for my true career path, realizing that it's not something one discovers in a day, a week, or even a year. It took nearly a decade for me to gain clarity about the direction I wanted my career to take. The only constant throughout this journey was my desire to create and build.
Throughout my freelancing and career with SMEs, schools and startups, I witnessed how my diverse experiences contributed to the growth and development of several businesses. I also ventured into building various products and startups, some of which didn't achieve the expected success. However, these experiences enriched my knowledge, and I continued to pursue my goal of creating world-class products.
Eventually, I founded our venture studio, driven by the desire to leverage our accumulated expertise to launch startups internally and collaborate with other founders. Our studio provides a wealth of key experts and management skills, allowing us to turn ideas into successful ventures. This decision stemmed from my personal aspiration to create an environment that nurtures innovative ideas, a collaborative and diverse space where experts from various sectors can come together to bring ideas to life.
ALABI, Abdulhafeez, Founder and Innovation Director.
Provarex Venture Studio is a team of founders, entrepreneurs and executives dedicated to launching and scaling startups. We believe that the best startups are born from a combination of innovative ideas, experienced execution, and access to the right resources.
Our team has a diverse range of skills and experiences, including business analyst, product managers, software engineers, project managers, UI/UX designers, marketing officers, media pros, and more. We have learned from our successes and failures, and we are committed to using our knowledge and expertise to build and grow startups to success.
We believe that the best startups are built on a foundation of collaboration and diversity. Our studio provides a supportive environment where entrepreneurs and experts from various sectors can come together to bring their ideas to life.
Our Values
Patience and long-term ambition: We believe that building a successful startup takes time and effort. We are patient and persistent, and we are committed to helping our startups succeed in the long term.
Conviction: We stand by our convictions, even in difficult times. We believe that it is important to take risks and to be bold in our thinking.
Physical and mental health: We prioritize the physical and mental health of our team. We believe that a healthy and happy team is essential to building successful startups.
Long-term sustainability: We are committed to building sustainable businesses. We will not sacrifice long-term growth for short-term gains.
Our vision is to be one of the leading venture studios that drives economic growth, technological innovation and transforming ideas into successful and globally scalable businesses.

we're not just a venture studio; we're one big family, a hub for entrepreneurship and building world-class startups. We believe in the power of entrepreneurship to change lives and shape the future, and we're thrilled to be a part of that journey.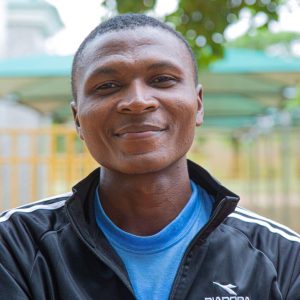 ALABI, Abdulhafeez
Innovation Director and Founder
David Inuwa Bdliya
Business Growth and Operations
Birma Marcus
Security Researcher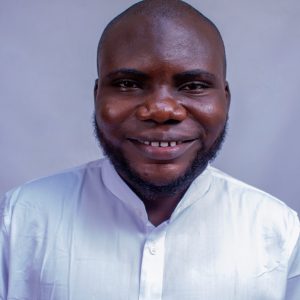 Sodiq Olamilekan
Strategic Lead Program Manager